Lorna Ritz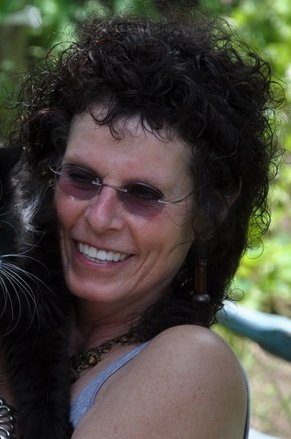 I received a BFA from Pratt Institute, and and an MFA from Cranbrook Academy of Art, both in painting and sculpture, (welding steel, and casting in bronze). I taught at R.I. School of Design, Brown University, University of Minnesota, and Dartmouth College, "Guest Critic" at the Vermont Studio Center from 1991–2013. I have taught painting, drawing and art history at Western New England University since 2004. Lectures: The Vermont Studio Center, The Instituto de Belles Artes, (Medellin, Colombia); American University, (D.C. and in Italy); Humboldt State University, (CA); The New York Studio School, (2004 & 2012), and the Institute for American Universities in Aix-en-Provence, (France). I have traveled through the U.S. Information Agency to Malta and Honduras to teach at the universities there, and my paintings have been exhibited through the Art-in-Embassies Program in D.C. in Africa and Guatemala, and presently Caracas, as well as at the Divinity Center at Yale University, the Bowery Gallery in NYC, Hillyer Gallery at Smith College, the Fine Arts Center's 'The Contemporary Art Museum" at the University of Massachusetts; the Hood Museum at Dartmouth College, and the Fine Arts Center in Provincetown, MA. Recent solo exhibitions: Aidron Duckworth Art Museum, Meriden, New Hampshire, The French Cultural Center, Boston, The Northampton Historical Museum, Northampton, Massachusetts, and The State House, Boston, Gallery in Senator Rosenberg's Office.
Earlier solo exhibitions: The Huntington Museum in Windsor, Connecticut, "The Painting Center," Provincetown Art Association and Museum, and were inclusion in a group exhibition at The Washington Art Association in Washington Depot, CT. As well, 'Firehouse Gallery' in Newburyport, Massachusetts, the Julian Scott Memorial Gallery of Johnson State College, Vermont, The Hopper House Museum in Nyack, New York. My paintings have recently been exhibited at the American Embassy in Caracas, Kathryn Schultz Gallery, Cambridge, MA. (curated by Theodore Stebbins,, Curator of American Art at Harvard University's Fogg Museum), and at the Alan Klotz Gallery in NYC. My paintings are collected by Hale and Dorr Law Firm, (Boston), Bank of Boston, Johnson and Johnson, (N.J.), Anderson Museum of Contemporary Art, (N.M.), the Burnham Institute, (CA.), and Veridex, (NJ), The Mead Art Museum at Amherst College, The Dana Farber Cancer Institute, Boston, Childrens' Hospital, Boston, Nataxis Global Asset Management, Boston, Cedars-Sinai Art Collection in Los Angeles, and Thompson Financial Management, Northampton, MA. Grants: a three-time recipient of the Pollock-Krasner Grant Award, a Kittredge Fund Grant from Harvard University, recipient of Puffin Foundation Grant to work w/prisoners, George Sugarman Foundation Grant Award, Berkshire Taconic Artists Resource Trust, Artists' Fellowship, NYC three times, The Haven Foundation Award, Maine, twice, and a Foundation for Contemporary Art Emergency Grant, NYC.
"A Day In My Working Life" The night before, I write down on an index card all the practicalities and chores that must get done the next day, in order of priority, so that once I am in my studio, I will have nothing on my mind except the color and paint before me; (that, and keeping my cat out of the paint. Not stepping on her has become part of my process). I have become skilled at entering that 'inner quiet place' from where my ideas come. When in gear, morning becomes night, just 'like that!' without any sense of the passing of time. When I am stuck, I just stand there and wait, motionless, looking at the canvas, breathing deeply; painting is an act of faith, so ideas always come, without my pushing them to show up. I want the real ones, not the facile ones. New images arrive only by indulging my curiosities beyond what is familiar, in spite of great personal obstacles that life so readily brings. Every day life worries do not live in the studio. I have carved out a 'painting-life' by creating a visual documentation of my painting's growth over decades. Color is the universal language that reaches across culture borders where I have taught/lived/visited.